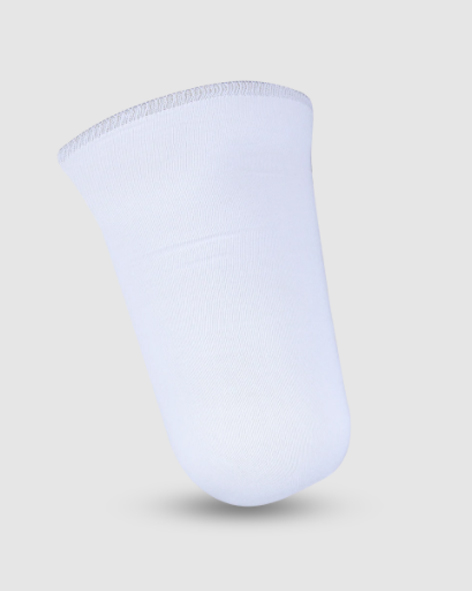 Trans-femoral Extra Wide Sock With 19mm Hole Plain - Pack Of 10
Extra wide above knee plain fabric sock, manufactured in soft Cotton / Lycra&nbsp with a comfort top.
Extra wide above knee sock with hole for use with the Silicone Lock-Pin system.
Maximum lateral stretch 44cm, maximum circumference 88cm.