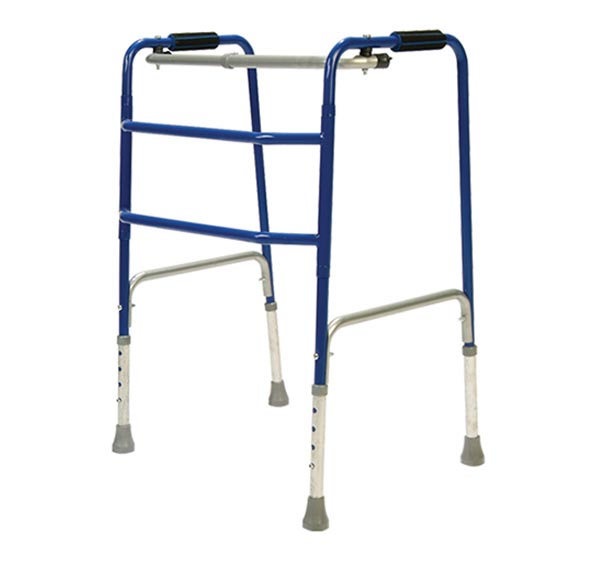 ORT Walker Moving
It is a walker suitable for rehabilitating the elderly, patients with walking difficulties, patients with foot paralysis, and patients undergoing physical therapy.
Thanks to the articulated connections of the angled bent pipes, it provides an easy and safe walk by both folding and lifting and pushing forward.
It is easy to use.
It provides ease of use thanks to its high quality soft sponge handles suitable for the anatomical structure of the hand.
Its height can be adjusted according to the patient as its feet are interlocking.
Thanks to the rubber bottom shoes, it does not slip on wet ground.
It does not scratch or damage sensitive floors such as parquet.
Metal parts can be wiped with a damp cloth.
It provides an easy and safe walking by raising both feet and pushing forward.