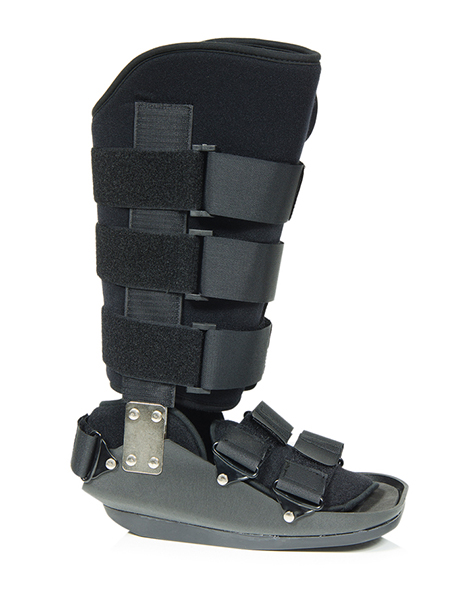 Acchill Boot
Function and Features
Ankle plantar flexion height can be adjusted with pads on the heel.
Lightweight and easy to apply.
The pads are washable.
It is rocker-based and non-slip.
It can be put on and taken off, giving you the opportunity to exercise.
Indication
Achilles tendon repairs.
In acute sprains of the ankle.
In serious soft tissue injuries.
In stationary fractures of the ankle.
It is used in non-confluent fractures of the distal tibia and fibula.