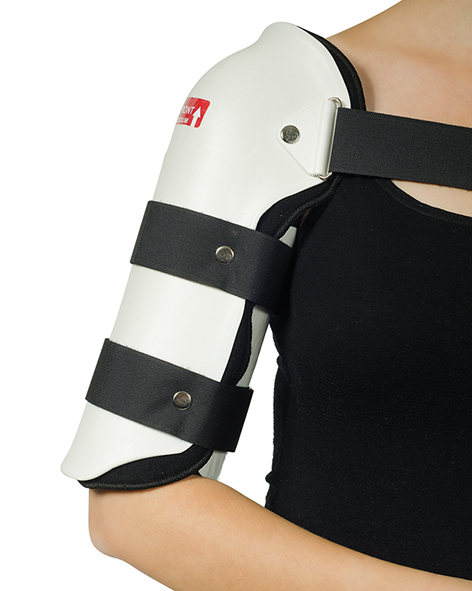 Humerus Sermianto Orthosis
Function and Features
It is made of 2 mm polyethylene and is covered with a sponge fabric inside.
This fabric is washable thanks to its removable and attachable feature.
It provides a perfect fit and stabilizes the humerus by surrounding it with an integrated band system.
Indication
It is used for protection and stabilization in shoulder dislocations after surgery and plaster cast in upper three humerus fractures.