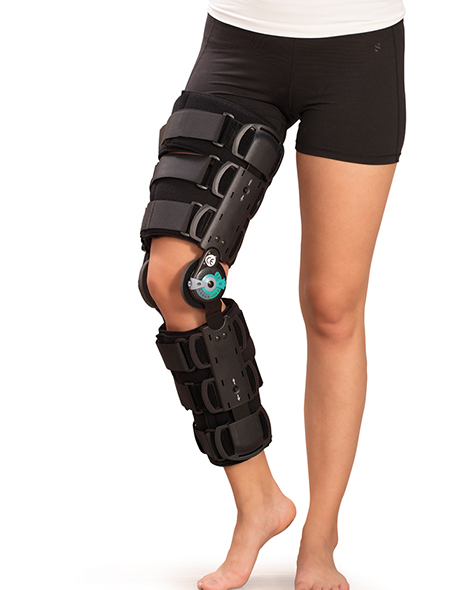 Genurom Comfort (Openly Adjusted Rom Orthosis)
Function and Features
It provides immobilization of the knee in the post-operative period.
Extension and flexion can be adjusted in 10-degree increments.
It gives the opportunity to exercise at desired angle ranges.
The aluminum bar can be shaped in accordance with the anatomical structure of the leg.
It is comfortable with 4 sponge fabric pads, these pads can be removed and washed.
Indication
After ACL, PCL, MCL and LCL surgeries.
In cases where the knee is allowed to move within a certain angle range under the control of varus-valgus.
In cases requiring physical therapy.
It is used to prevent or treat the contractor, ACL tear, Patella fracture.