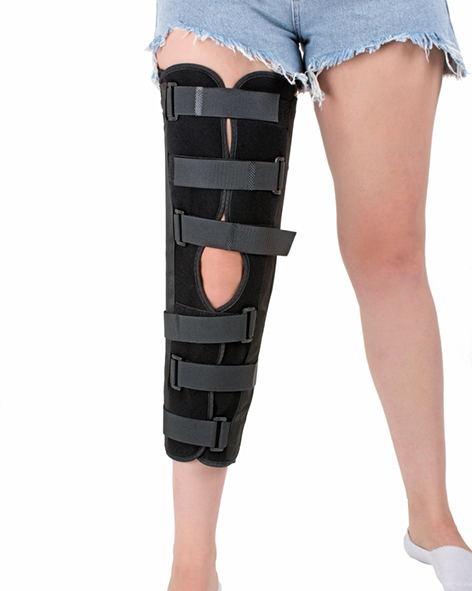 Immofix Eco (Series Immunolyzer)
Function and Features
Zero degree extension of the knee also provides immobilization.
It is supported medial-laterally and posteriorly with aluminum rods suitable for the anatomy of the knee.
It is made up of three separate panels, thus allowing a wide range of adjustments and adapting to the thick leg.
It is easy to put on and take off.
Indication
Patella dislocation.
In cases of preoperative pain.
In injuries of connective tissues.
After tibia fractures after PCL, ACL surgery.
Where knee immobilization is required.