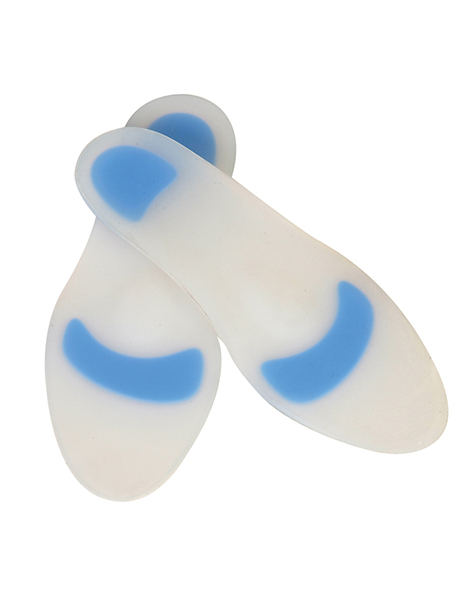 Silcon Base
Function and Features
It is used in soles of the feet, heel pain, hyperkeratosis, plantar fasciitis and as a pain absorber.
It provides relief of pain caused by disorders such as low soles (pescavus).
It relieves partial pressure and tension caused by standing for a long time and posture disorders.
Since the density structure is arranged according to the foot anatomy (blue areas are low density), it increases the adaptation to the sole of the foot and protects the sensitive and bony areas.
It absorbs impacts to the knee and ankle joints in dynamic activities such as walking, running and jumping.
It relieves pain that may occur in the same joints and feet as a result of unbalanced loading.
It can be used in sports, daily life and all activities.
It is made of 100% silicone and is hypoallergenic.
Powdering the upper part by washing it with cold water every other day and drying it ensures longer-lasting use.
Being covered with fabric provides comfort in use, does not smell and reduces sweating.
Indication
Flat sole.
Plantar fasciitis.
Heel pains.
It is used in metatats area pain.