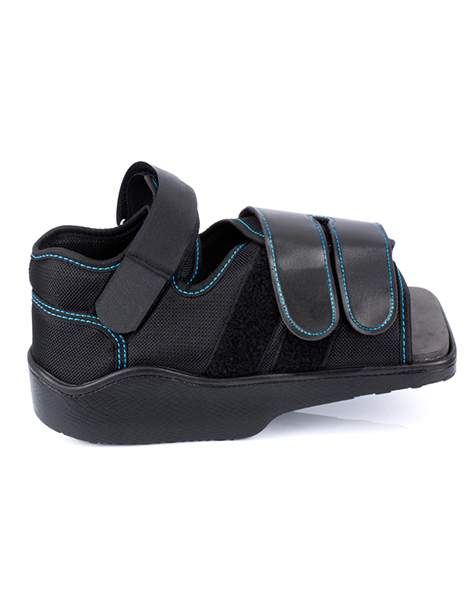 Hallux Valgus Shoes
Function and Features
The shoes, which are designed in accordance with the anatomical structure of the foot, are made of leather to support mobilization after Hallux Valgus surgery.
The non-slip platform base speeds up the healing process.
It prevents pressure on the operated area.
Foot contact surface is soft.
Stress on the metatarsal and phalanx also normalizes the extra stress on the heel.
The upper surface is completely made of breathable fabric.
It can be used on both legs with the specially designed hook and loop fastener.
It reduces post-operative edema that may occur in the foot.