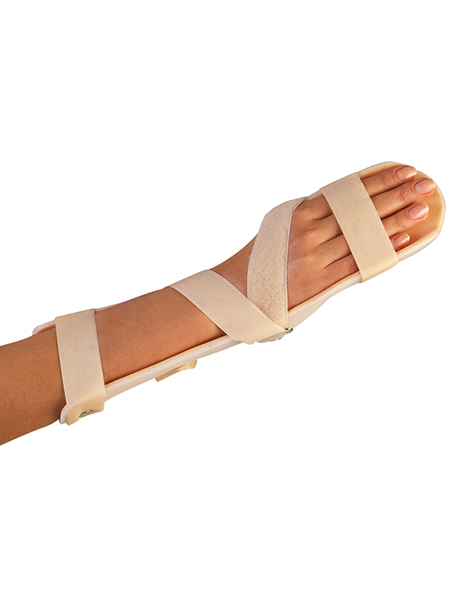 Manustabil Spastic Hand Information
Function and Features
It provides a neutral position to the hand and wrist.
It is manufactured from 3 mm polyethylene by vacuuming method.
Its inner surface is covered with 3 mm plastozote.
It is durable, can be used for long-term treatments, easy to put on and take off.
Indication
It is used for protection after fractures, in paralyzed patients, wrist disorders and in cases where the hand needs to be rested.